WANT TO UNCOVER THE HIDDEN HAVANA?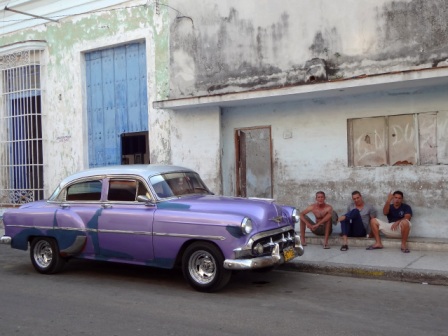 ---
Havana. When you land at Jose Marti Airport, a new world awaits you. Step outside the airport doors into the tropical air and you will feel instantly relaxed.
Change your funds into Cuban Pesos at the airport kiosk and then grab a taxi.  Pesos equivalent to about US$30 will take you the 20 miles into the city.
We're here to help you feel at ease. Just click on any topic and learn the basics. Take advantage of our years of experience to make your visit a rewarding one. Save time, money and frustration by reading our tips. 

---
Canada has stopped all flights to the Caribbean, including Cuba, from May 1, 2021 until further notice. If you do manage to get to Cuba, and are returning to Canada, you will have an arrival test. Then you will need to go to your reserved hotel to await test results. You must pay for all costs associated with your 3-night stay.
If you test negative for the coronavirus you will be permitted to return to your home to wait out the remaining 11 days of your quarantine period. 
---
New Regulations for Entering Cuba
Cuban authorities will tighten measures against the spread of COVID-19, requiring tourists and others who visit the island to isolate at their own expense for five days until tests for the new coronavirus come out negative.

As of Feb. 6, arriving tourists and Cubans who live abroad will be sent to hotels at their own expense to wait for the results of a PCR test for the new coronavirus, which will be given on their fifth day in the country. 

Cubans returning home from abroad will be housed in other centers at government expense to await test results.
---
 Currently, Cuba requires  that all international travelers produce a negative PCR test result for COVID-19 due to the large number of imported cases following the reopening of airports.
The requirement includes that the test be carried out in "a certified laboratory in the country of origin and carried out within a period of 72 hours before arrival in Cuba," states the Minister of Health, José Ángel Portal Miranda.
Will I require Travel Insurance?

Yes, you must show proof of health insurance upon arrival or you can purchase Cuban health insurance at the airport for US$30.
---
News About Cuban Currency 
HAVANA TIMES – The end for one of Cuba's two currencies took place on January 1st 2021. The currency that was used by tourists is now gone.
The regular Cuban peso (CUP) is now the only Cuban currency.
The US Dollar will be pegged at 24 pesos to begin with.
---