Havana transport
Getting around
Havana transport… getting around… is not a problem. You have choices.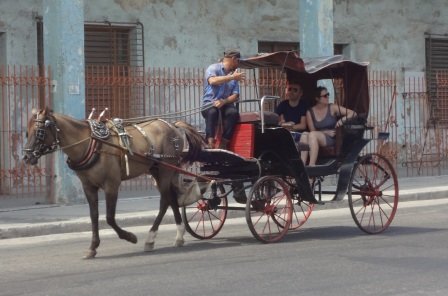 You can negotiate a carriage ride anywhere in Old Havana


You can make them an offer...
Foreigners can now negotiate for a ride in any of the 1950s taxis. So it can be very cheap to ride across town.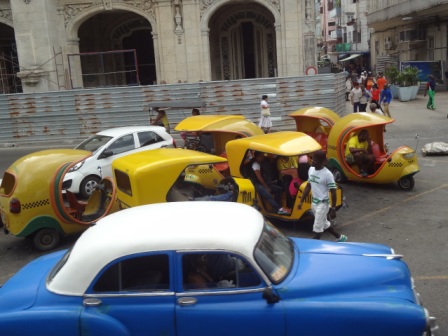 You can also hail a bright-yellow coco taxi that can seat 2 to 3
And you can negotiate the fare.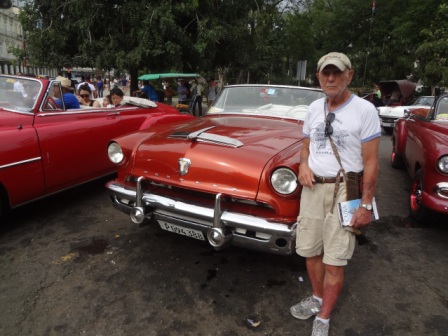 You can hire a car and driver to see the sights
As soon as you make a Cuban friend, they will gladly take you for a ride in a 50s Chevy or Ford owned by someone in the neighborhood.


Hop on and hop off the Havana tour bus for about $10
The double-decker bus around Havana is one of the city's tourist bargains. Although it is called the Hop-on and Hop-off bus, most people stay for the entire three hour tour!
You won't want to miss this chance to see everything from Old Havana to the outer limits of Miramar, passing most of the major sights.
Old Havana includes a stop at the Feria de Artesania, then cruising past Central Parque, down the Prado, and along most of the Malecon ocean stretch.
Buy and use a map of Havana NEXT >

Return from Havana Transport to Home Page