Movie theaters in Havana
Once there were more than 130 movie theaters in Havana.
About fifty classic movie houses remain
Many of them were built during the peak days of Hollywood and 1950s cinema.
During that era, the latest films from Europe and Mexico screened in glamorous Havana theaters with grand lobbies and elegant interiors.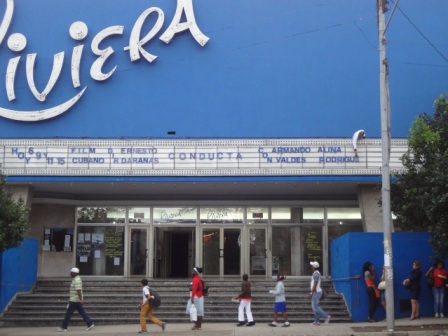 The Riviera still retains its classic modern design
After the Cuban revolution, Havana's movie theatres were nationalized. Some were transformed into youth centers or housing, others are now parking garages.
Admission is about eight cents, so everyone can go, but most of them are now quite run down.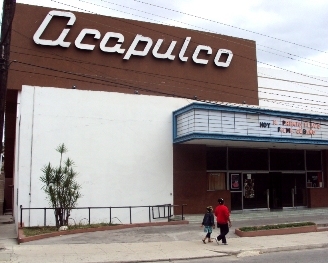 The Acapulco was built before the Cuban revolution
Its seats have seen better days and the air conditioning doesn't always work, but the theatre still draws patrons every night.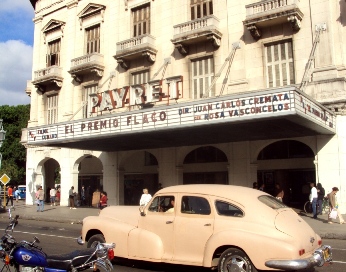 The Payret is opposite the Capitolio building right downtown
Cuban moviegoers don't just sit and watch a movie. They like to talk, shout at the characters on the screen, cheering the hero and yelling encouragement during the romantic scenes.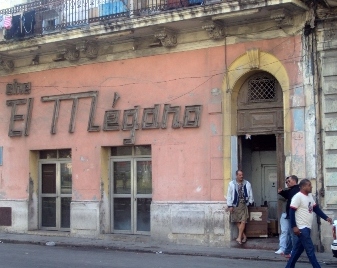 The El Megano is near the Capitolio and was once impressive
The Cine Yara is one of the most popular in Havana
Located on the Rampa, it has 1464 seats. There is a main auditorium for features and two smaller rooms for videos. You can buy souvenirs of movie posters and other memorabilia in a lobby shop.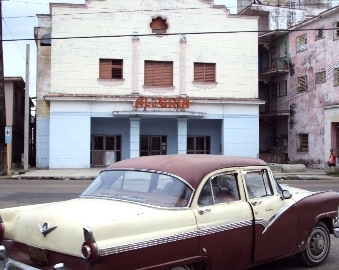 There are also smaller suburban cinemas like the Alegria (originally called the Maria). Most feature children's matinees on the weekend, with cartoons a favorite.
After the show... ice cream is NEXT >
Return from Movie Theaters to Home Page