Old Havana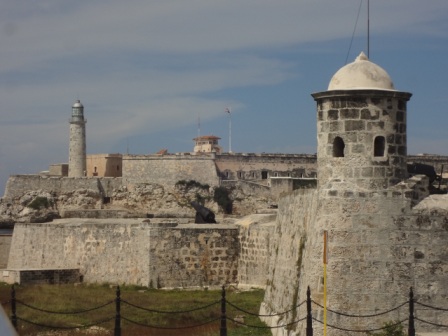 El Moro Castle overlooks Old Havana

In 1977 the Cuban government named Old Havana a national monument. In 1982 UNESCO named it a World Heritage Site worthy of international protection.

Museums, hotels, restaurants and schools are first on the list to be resurrected. And the older buildings have priority. Thousands of tenants will be moved to the outer suburbs in order for this work to be undertaken.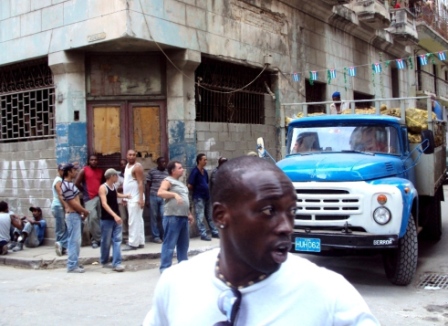 The people that live there face an uncertain future

---

The region known as El Vedado...
is another fascinating area. Here you will find the University of Havana and its sprawling grounds, and the remnants of the once-bustling commercial prosperity that found favor with Americans in the first half of the 20th Century.
There are many fine hotels to be found in the Vedado. The Hotel Nacional and the Habana Libre have seen their share of royalty, mobsters, and celebrities.

The main thoroughfare known as La Rampa was once a favorite place for the young where they met in its cafes, restaurants and ice-cream shops.
Hotel Nacional NEXT >
Return from Old Havana to Havana Buildings
Home Page