CASA DE CAMBIO
---
A Casa de Cambio is a money exchange office, and they are still open.  They are also called a CADECA. Canadian and EU and US money will be accepted here.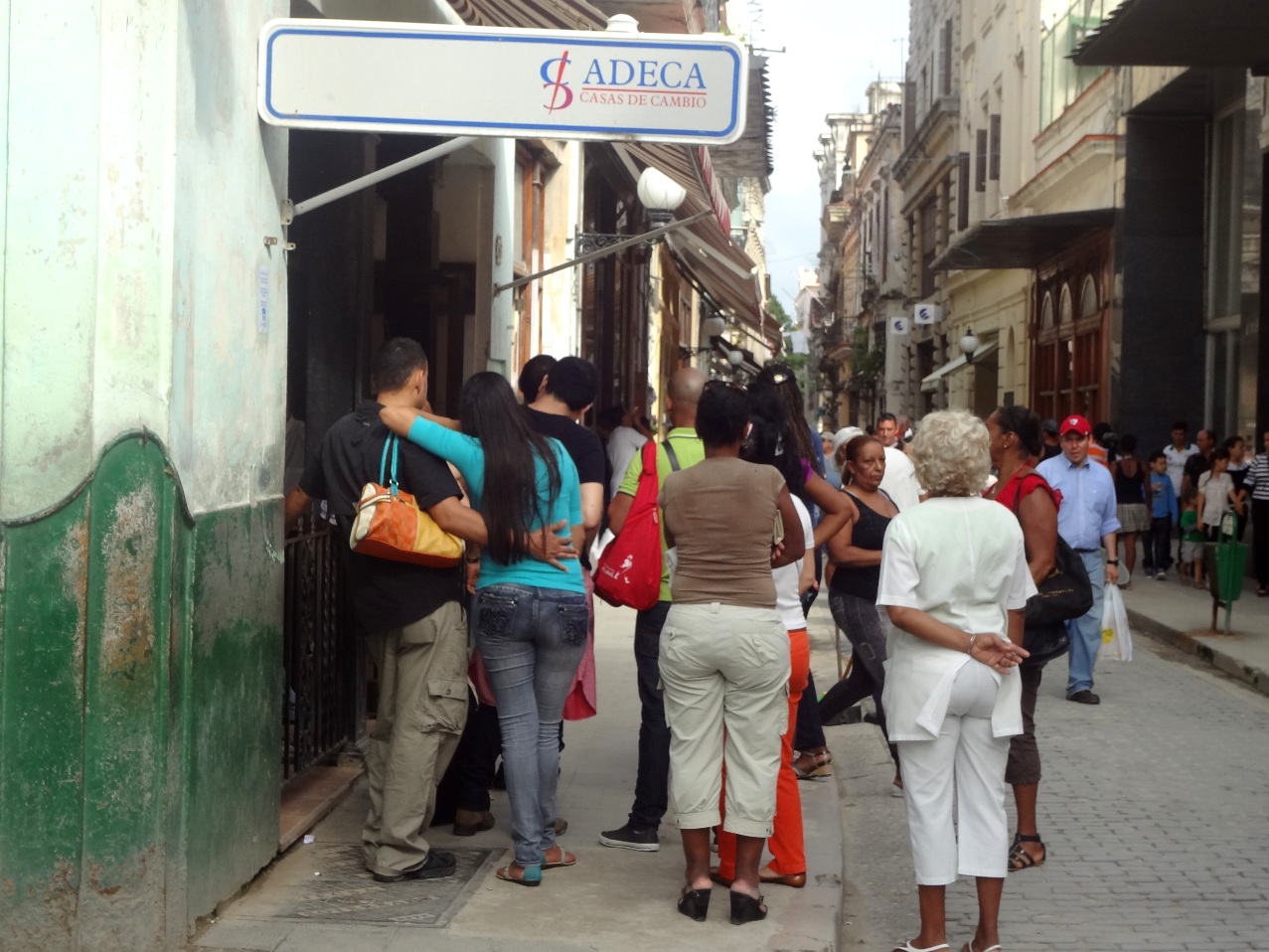 When you go to exchange money, make sure you take your passport with you as identification. They will carefully check each bill and reject anything that appears to be defective so take spotless and crisp cash.

When they give you the money and the receipt, it's a good idea to quickly count the cash in front of the teller rather than finding you've been shortchanged after you have left.
Never buy your currency from a person who approaches you on the street. 

Check the official daily rates here
Above is what the US Dollar card looks like. You load US dollars on to this card at the bank. This card is now the only way you can buy goods in the Dollar stores. You cannot use actual cash, neither Pesos nor US Dollars, in these stores.
When you exchange foreign currency for Cuban Pesos at a bank, you will receive 24 Pesos for 1 US Dollar. You will be able to buy street food and peso shop items with these pesos. 
Some major hotels in Havana will change your foreign currency. Because they are not regulated by the government, you may not get as fair an exchange as you will at a bank. Plus some of the big hotels will not change money if you are not a guest of the hotel.

There are money-changing facilities in the following hotels:
Habana Libre at the corner of Calles L and 23 in Vedado (for guests only)

Hotel Nacional at the corner of Calles O and 21 in Vedado

Hotel Parque Central on Neptuno in Central Havana across from Parque Central (for guests only)

Hotel Sevilla at #55 Trocadero between Paseo de Marti and Agramonte, Central Havana


If you're looking for a bank NEXT>


Return from Casa de Cambio to Home Page
Puedes tener tu propio negocio en la casa.