CUBAN BANKS
Cuban banks are few and far between.
MAJOR CUBAN BANKS IN HAVANA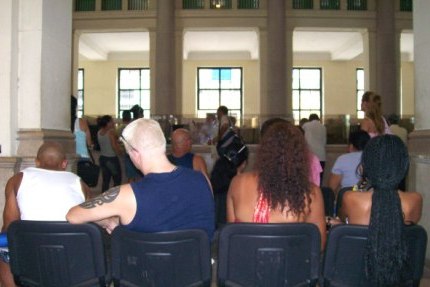 ---
(Banks close at 3pm)

Banco de Credito y Comercio
Linea #705 in Vedado

Banco Metropolitano
at the corner of Galiano and San Martin
Central Havana

Banco Financiero Internacional
at the corner of Oficios and Brasil
in Old Havana

Banco de Credito y Comercio
on Calle Amargura, #158 near Calle Cuba
Old Havana

Banco Metropolitano
5th Avenue at Calle 112
in Miramar

Banco Financiero Internacional
on 5th Avenue, #9009
near Calle 92 in Miramar

You can also find ATMs outside of minor bank branches. Remember that at the moment you can only use your credit card--not associated with a US bank--in these machines, for cash advances.
As mentioned above, the banking rules may change any day so check the latest news on Cuba regulations before leaving for the island.
UK residents can make debit card withdrawals as long as their bank has no association with a US bank.
Money Orders can be cashed in Havana--depending--but it's probably not worth the aggravation. If you lose them, they cannot be replaced in Cuba.
 TIP

If you have a credit card issued by a US bank...
American Express is reviewing the new regulations regarding use of American credit cards in Cuba. They hope to soon allow customers this choice.
MasterCard and Visa are both accepted. You can use the Visa card in the few ATM bank machines. If one machine rejects your card, don't worry, try the one next to it. There is never an explanation about why some work and others do not.
Contact your bank before traveling to make sure that your card will be accepted in Cuba.